Events
Archive
News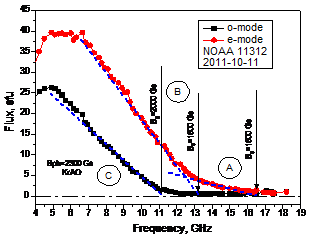 Radiation of the 4th harmonica of the gyro-frequency in the Solar corona above the spot was detected due to detailed spectroscopic observations at RATAN-600 with high-accuracy polarization measurements.
More...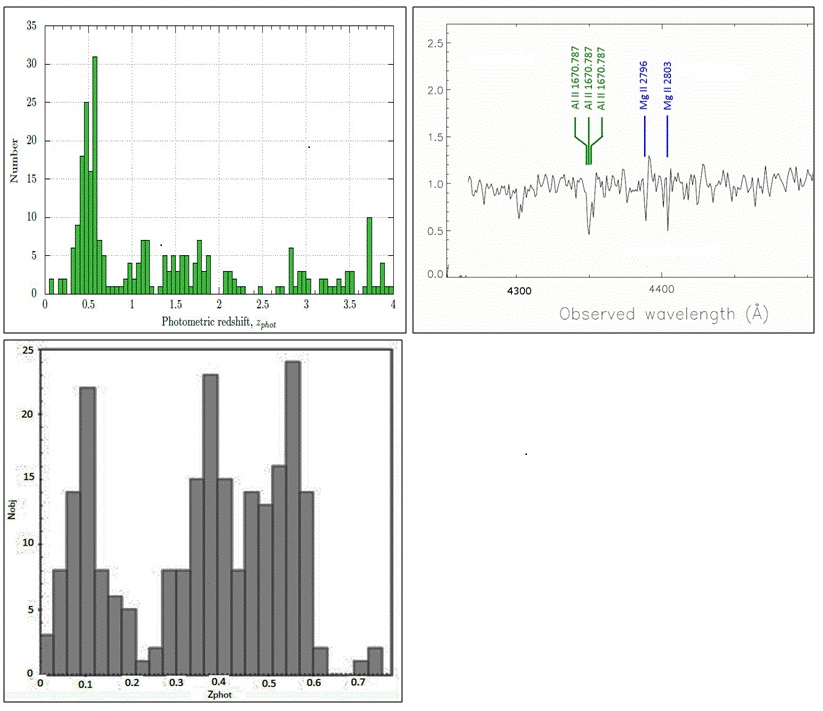 From observations carried out with the telescopes BTA/SCORPIO and VLT/UVES and from data of new catalogs SDSS-III and others, the characteristic signatures of the clustering of field galaxies with a redshift of z≈0.56 around the gamma-ray burst GRB 021004 position were detected.
More...

In mid-December 2017, the asteroid 3200 Phaethon will make a close approach to the Earth. It is a small asteroid with a diameter of about 5 km. Although its size is quite small in comparison with biggest asteroids of the Solar System, it is one of the largest objects among those crossing the Earth's orbit.
More...

Comet 67P/Churyumov-Gerasimenko (hereinafter 67P) was the research target of the Rosetta space mission. Before the Rosetta started, comet 67P had been poorly studied. Thus, its physical properties were obtained as a result of a detailed study within the international campaign of ground-based observations of the comet (2013-2016).
More...
Update
Telescopes:

Publications:

Service:
<!***********************************************************************-->